Call us now to answer your concrete flooring questions!
Let us help you pick the right floor for your space
Guaranteed quality workmanship with twelve month and up warranties.

Members of International Concrete Repair Institute

Better Business Bureau members with A+ Rating

We are insured and always follow proper safety and dust control measures.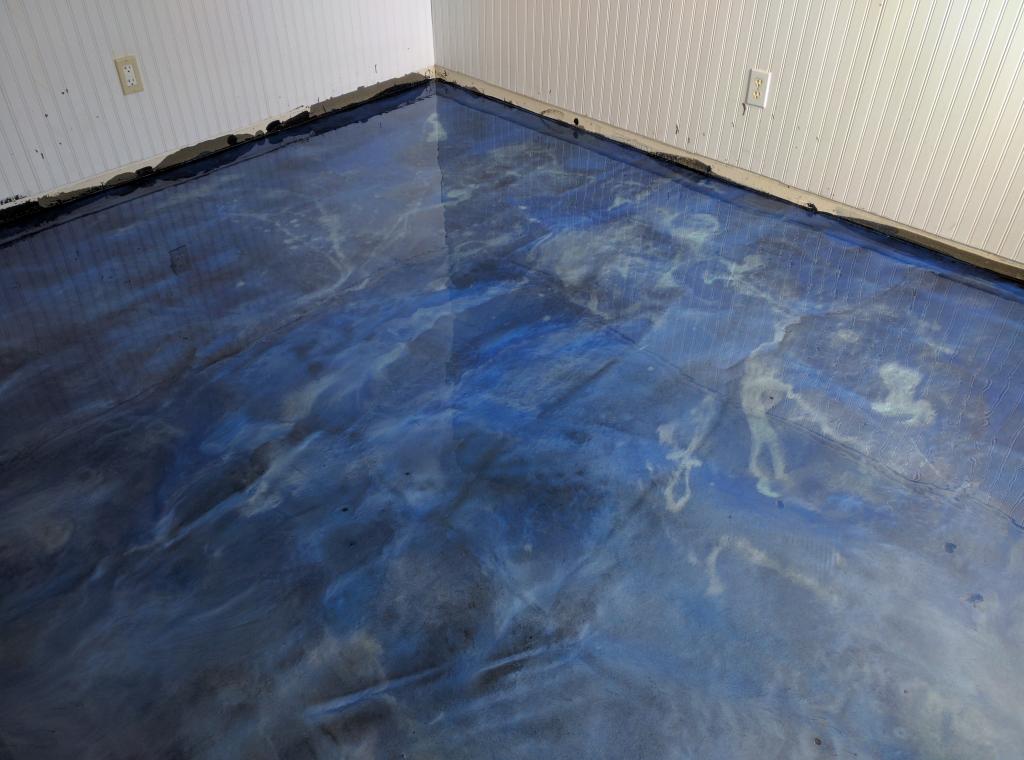 Commercial
 We have concrete flooring jobs big and small over town. See our FAQ section for locations or email us for references. Typical projects include:
Retail Outlets & Shops
Restaurants, Kitchens, & Bathroom Floors
Public space flooring jobs including schools & churches
High traffic indoor & outdoor areas
Residential
 We adhere to high standards of cleanliness and professionalism in our concrete flooring work and take care to respect your home.
Garage Floor Epoxy Finishes
Basement Remodels
High-end & low-end home floor finishing
White glove service offered to meet impeccable tastes.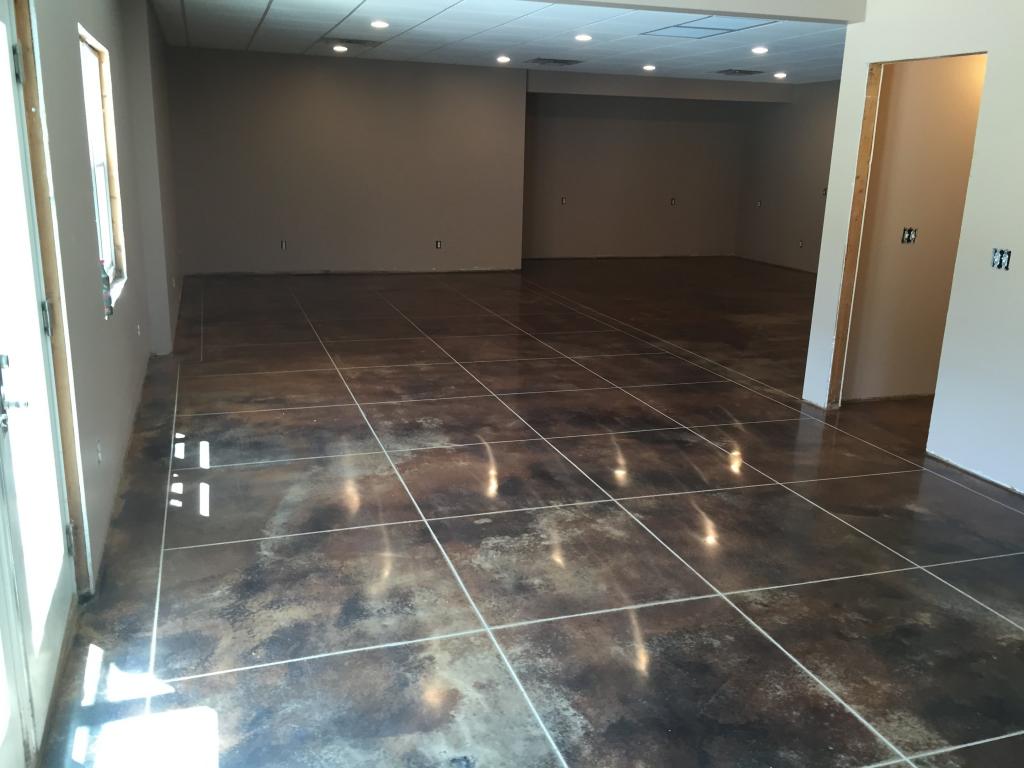 Highland Concrete Finishers Offers Unique Flooring Options
You don't need to install a new floor to give your home an exciting fresh look. If your concrete floor looks tired and bland, we can apply a fashionable finish that rivals or outdoes brand new, expensive flooring. Our designs add warmth and value to your home while staying within your budget. Our services include concrete finishing, epoxy resin flooring, epoxy resin finishing, garage floor finishing, epoxy resin sealer, polyaspartic floors, concrete resin flooring, polished concrete floors and more. If you want some serious shine, we can give you a metallic epoxy floor or a concrete floor polish. We provide these services throughout the Denver and surrounding area.
Preparation
We ready your floor first, filling in cracks and/or leveling the surface. Our dustless grinding system prepares the surface without polluting your home, garage, business or warehouse with debris. Proper preparation allows the new epoxy resin finishing or other concrete finishing technique to really shine and last without making your home a disaster area. We take concrete restoration seriously.
Finishing
At Highlands Concrete Finishers, we can stain/dye your concrete floor, polish it or use an epoxy finish. These methods allow us to create solid, colorful floors with expensive-looking designs. Your boring basement floor can turn into a sea of brilliant blue. Our concrete polishing and clear coating can elevate the original look of the floors. Many customers who thought they needed new floors are delighted to see their old floors turned into stunning works of art. A metallic epoxy floor and other epoxy resin finishing add a contemporary flair to what used to be a basic concrete surface. Polished concrete floors add a modern flair to the plainest spaces.
Our Customers
The experienced technicians at Highlands Concrete Finishers help a variety of customers. We work with designers, homeowners, architects, and realtors to improve the look and utility of concrete flooring. We don't pour new concrete flooring, but we do help traditional flooring contractors by preparing concrete subfloors so that they can lay wood, tile and other flooring materials. When you think concrete, you may visualize a dull floor with no design value. Once we have worked our magic by using epoxy resin sealers, epoxy resin flooring, concrete polishing, concrete finishing and concrete restoration techniques, you will never look at concrete the same way again. You can even call us for garage floor finishing, as well as for polyaspartic coatings, polyaspartic floors, concrete resin flooring and epoxy resin sealer. When it comes to concrete, you need to contact Highlands Concrete Finishers. You will be amazed by your floor's new look.
Perhaps one of the most cost effective flooring options available, Concrete polishing is the perfect, low maintenance flooring solution for retail stores, restaurants, offices and even high-end lofts.
Why choose concrete polishing?
Designed to offer resistance to abrasions, stains, chipping and erosion, a polished concrete floor provides a smooth and durable surface. Available in dozens of color choices and shines, our concrete polishing services are the go to option for a variety of properties.
Offering a reliable and durable surface for commercial and industrial buildings, epoxy resin is the perfect solution for warehouses, garages and more.
Why choose polyaspartics or epoxy resin finishing?
While there are many reasons to invest in this flooring solution the foremost reason customers choose these types of flooring is that it provides traction and is very slip resistant. They are also provide excellent coverage for hiding dirt and grime.  Both concrete flooring solutions are mechanically strong and highly impact resistant, but they each have their own advantages. Give us a call today to learn more.
Designed to offer resistance to abrasions, stains, chipping and erosion, a polished concrete floor provides a smooth and durable surface. Available in dozens of color choices and shines, our concrete polishing services are the go to option for a variety of properties.
Why choose stained concrete floors?
Concrete flooring is one of the most durable flooring options available and choosing stained concrete is the best way to get the most bang for your buck. At Highlands Concrete Finishers, our experts can stain your concrete floor with one to three colors and a clear coat to give the matte or glossy sheen you desire.